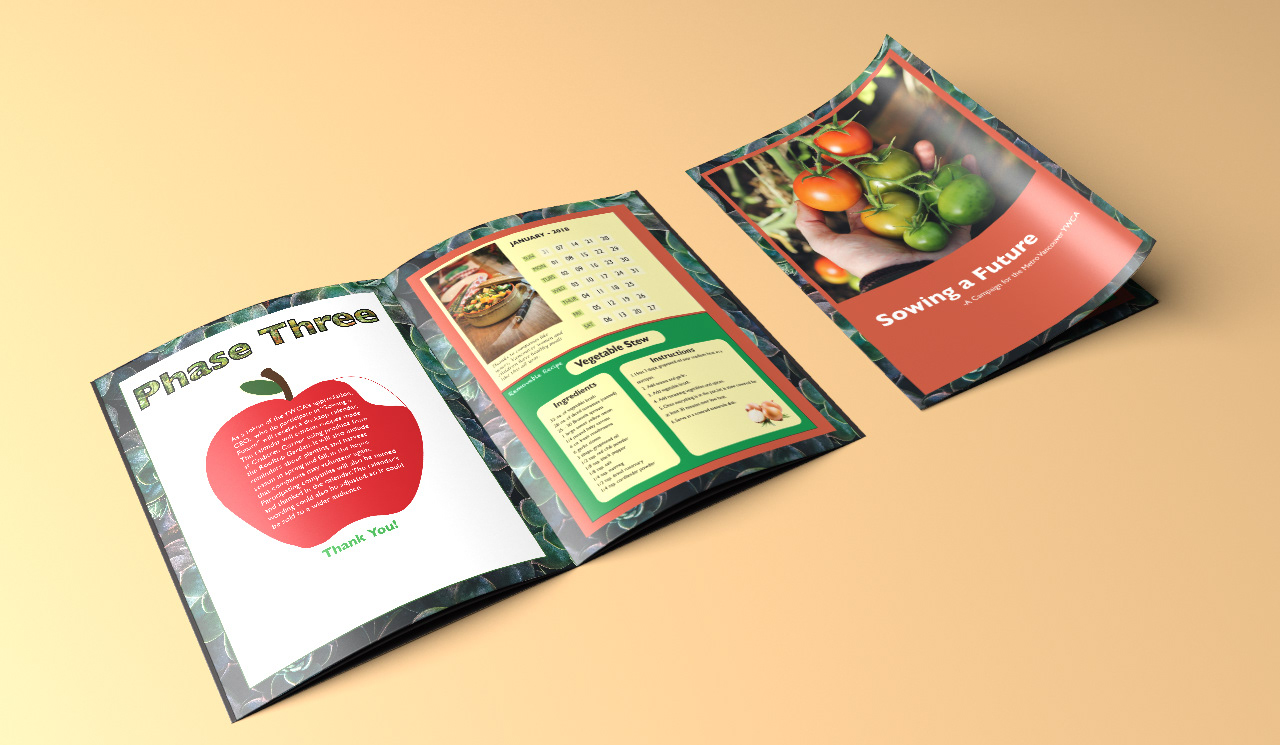 This presentation brochure is a proposed charitable campaign for the Vancouver YWCA. The target audience is small business owners in downtown Vancouver. The purpose is to ask those business owners to volunteer their time, along with their employees', to work in the YWCA's rooftop garden. The garden's produce goes directly to a local kitchen that prepares meals for homeless women and children. The design is eye-catching, informative, and compelling, while at the same time ensuring it meets the constraint of appealing to a professional market.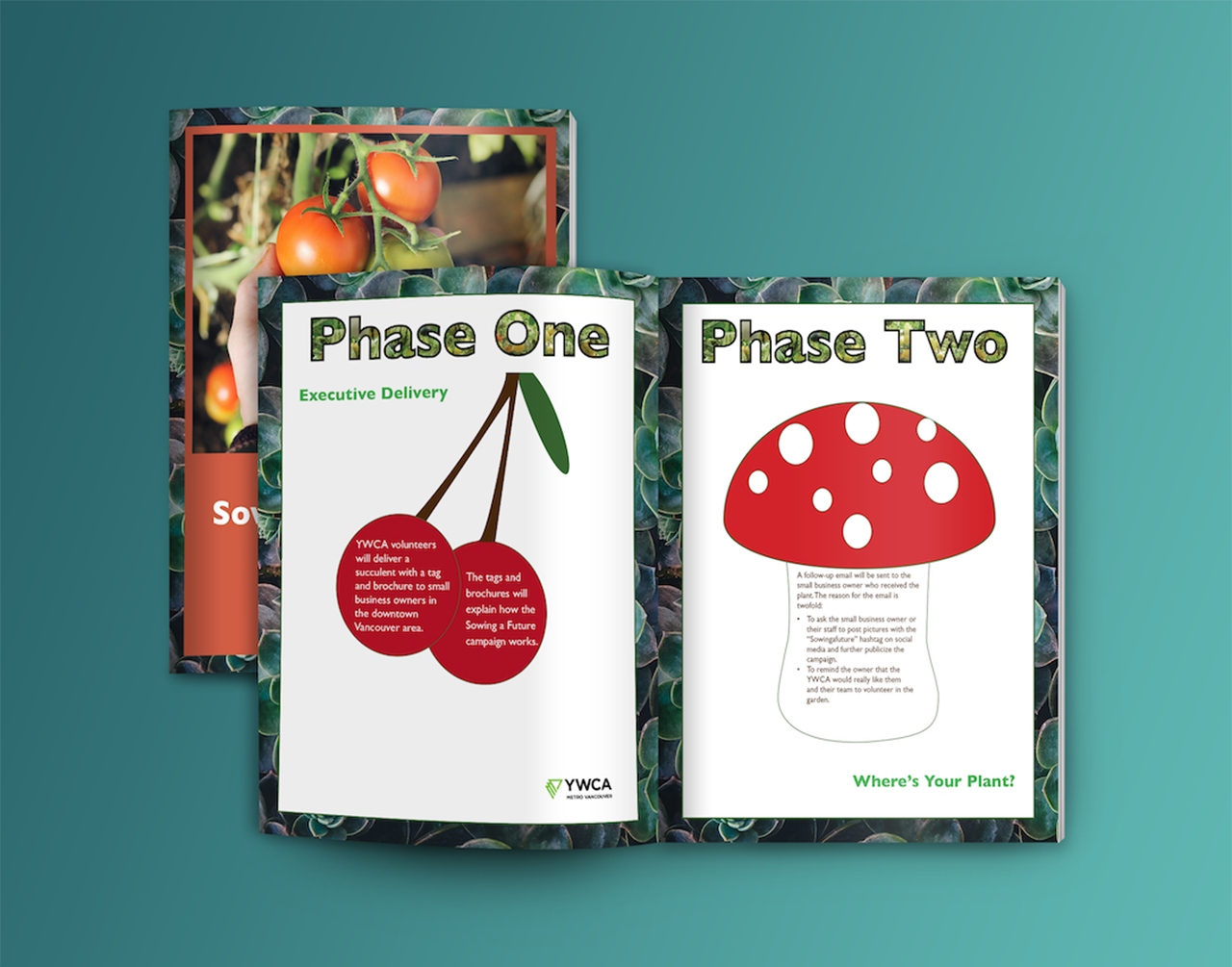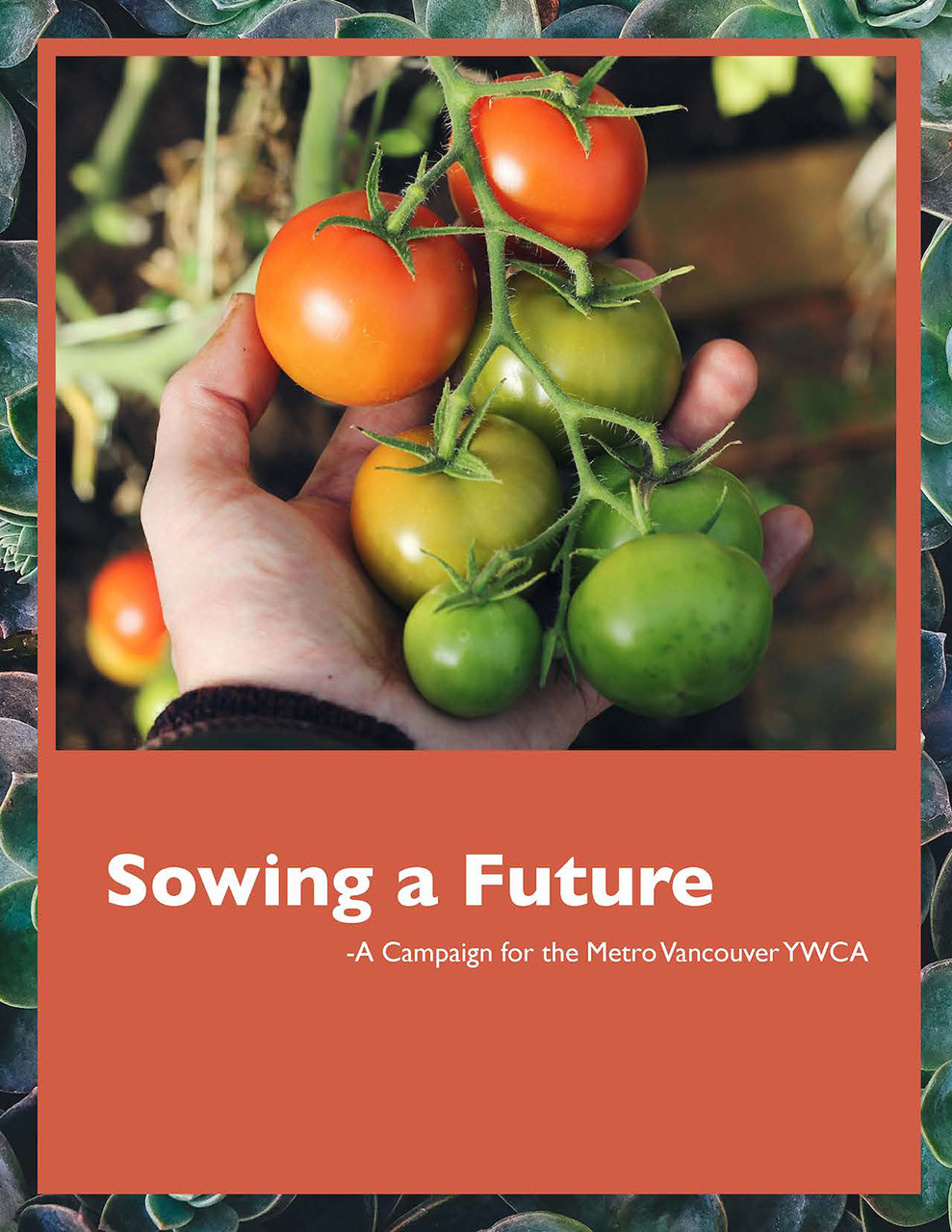 The cover image shows the kind of delicious tomatoes that the garden produces. The color beneath the image mirrors that of the tomatoes. The clean and easy-to-read typeface is

Gill Sans

.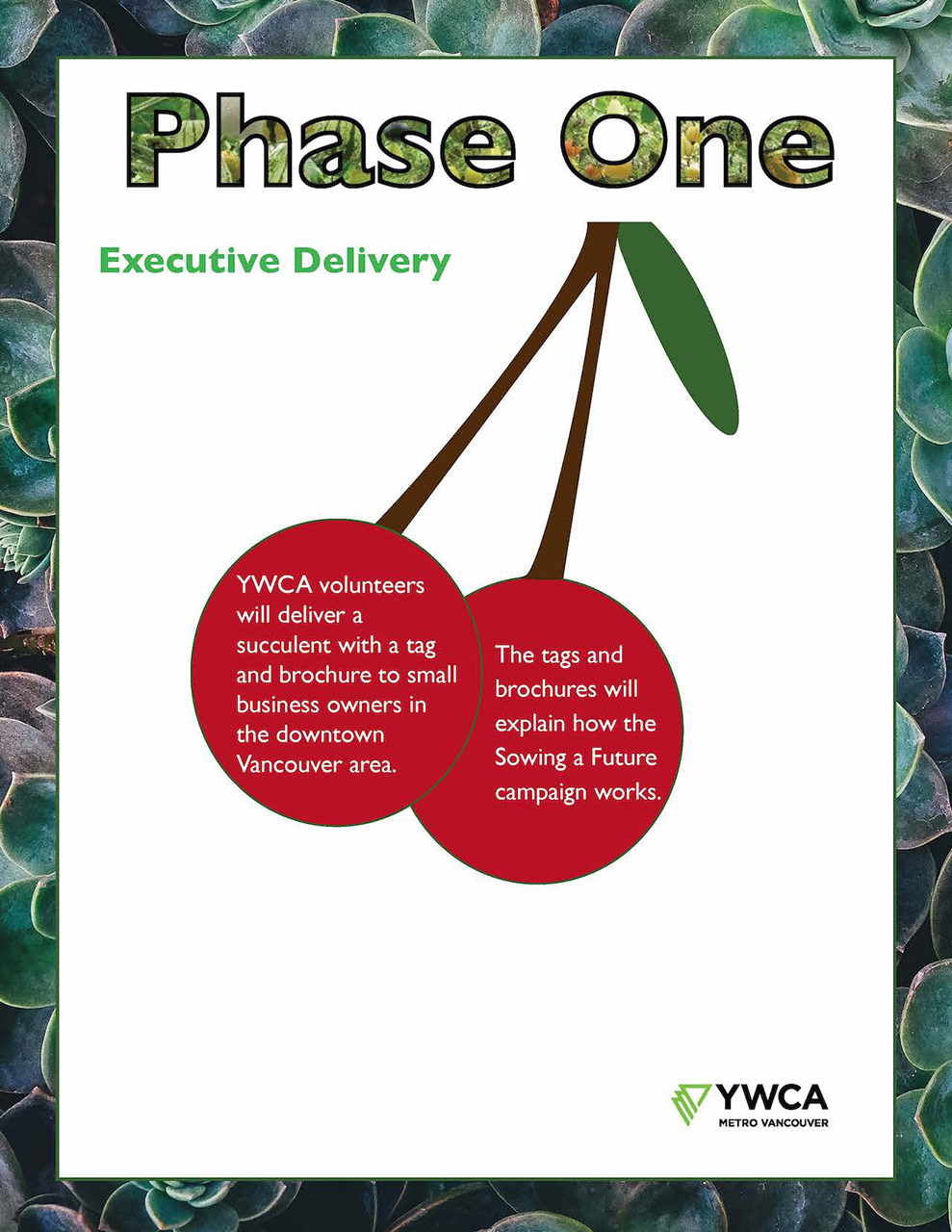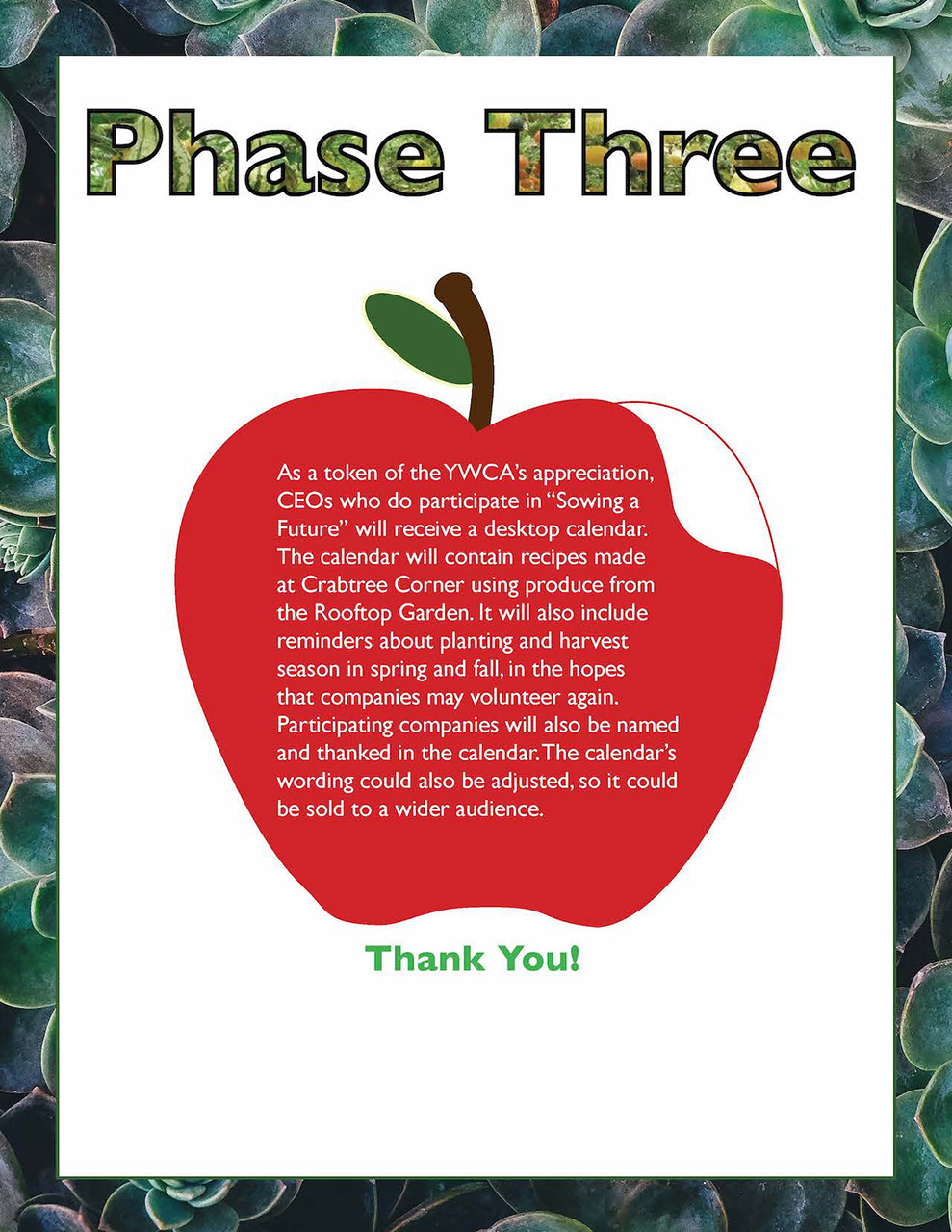 These illustrations are designed to contrast with the photos in the rest of the brochure. They serve as a contrast, but also as a less distracting background to the information presented.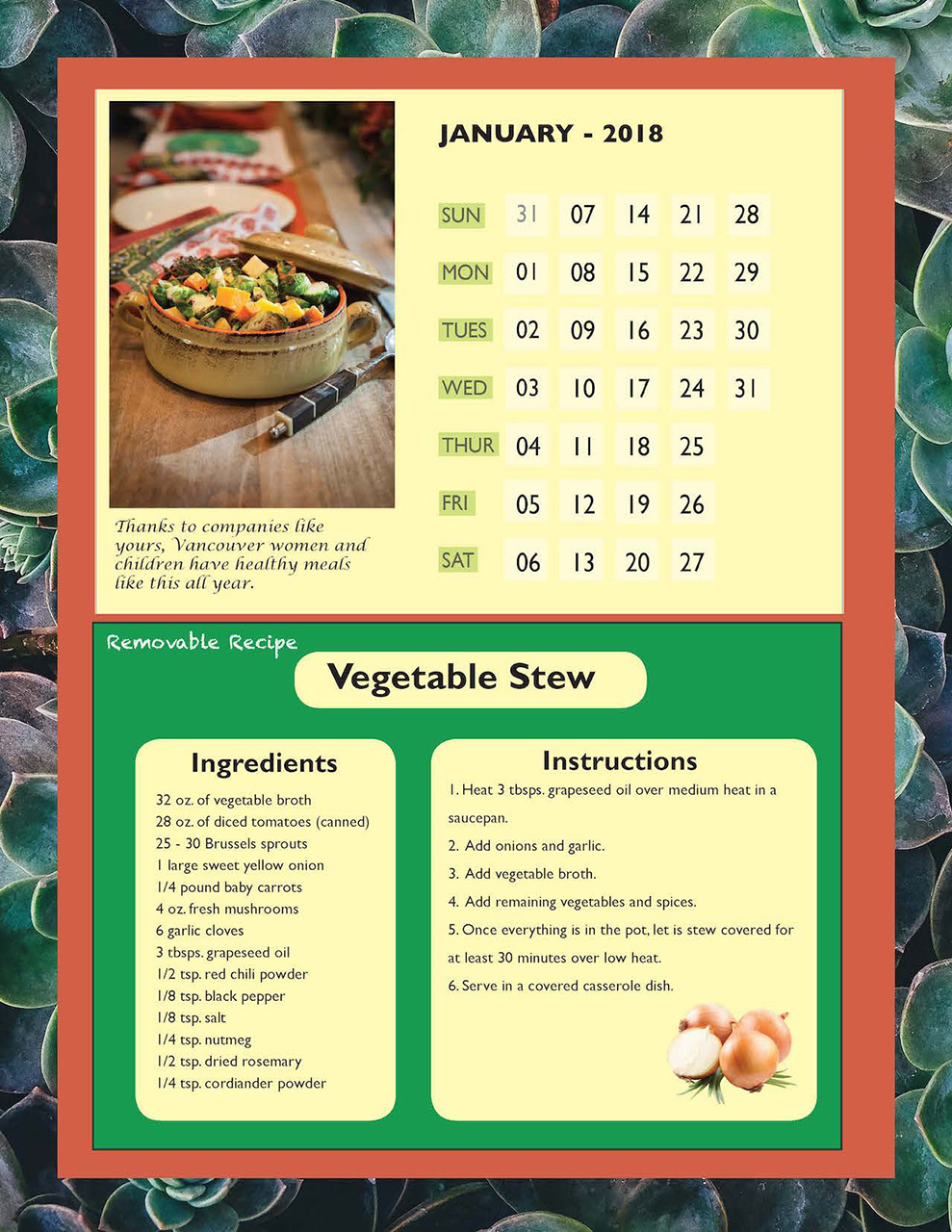 The colors in the recipe mirror the colors in the picture of the vegetable stew.
Vegetable stew: Photo by Joseph Gonzalez on 
Unsplash